Out Now!
The Grant Writing and Funding Coach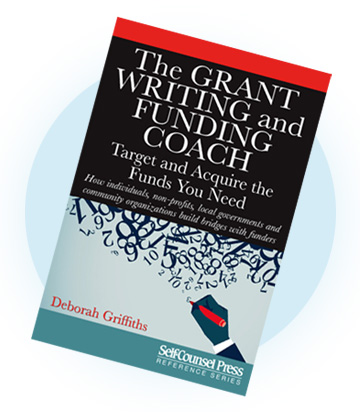 Latest from the Blog
Keeping it Together A Happy New Year to you. January 1, was the first splash into 2018 waters. Now, marking the new lunar year with Chinese New Year festivities will
Can hibernation teach us something about nonprofit management and planning? Winter is coming in the northern hemisphere and will arrive on solstice, December 21. Located near the 50th parallel in
Since National Philanthropy Day is on Wednesday November 15, it's a good time to talk about "matching funds" a term used in the funding world for the pieces of the
"Choose to be optimistic. It feels better."
About GNG Communications
GNG Communications clients include First Nations, non-profit organizations, associations, businesses, regional and municipal governments and individuals.
We work with you to create funding proposals, support documents and communications for project advancement and funding.
Contact me at info@griffithscommunications.com