About Deborah
Hello, my name is Deb Griffiths. I'm the owner of GNG Communications Inc. But let's get to the exciting part of the story, which, I'm happy to say, includes many other people with whom I've been able to collaborate on research, books, grants, exhibit storylines, web pages and branding. For over twenty five years I've had the pleasure of being a museum curator, administrator and writer. And for the past ten years, a business owner.
Along the way, I've had hands-on experiences with remarkable artifact and archival collections. I've overseen funding for capital building projects. I've been there for a couple of world class dinosaur-age discoveries and all the writing and fundraising that goes along with it.
Exhibit and publication storylines, from the history of Okanagan rodeos and vineyards to pictorial histories of life on Vancouver Island, cretaceous fossils and Hawaii's forests have kept me curious.
None of this happens solo. I continue to work with people who bring their creativity and hard work to projects. Because so much of the work I do requires funding, I've written many grants and two books on grants.
My colleague, Steve Smith, Owner of Forestry Management Consultants -Hawaii Forestry and I keep up with forest happenings in Hawaii with our blog Hawaii Forest Tracks.
I share my life with my family on Vancouver Island and Hawaii Island.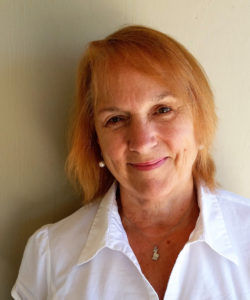 My Focus
I've always loved writing, reading, museums, galleries, the great outdoors and music. My family moved frequently. Books were our friends and museums, galleries and parks acquainted us with new places. Music brought us together. It all still works that way.
Today, I focus on destination writing, mentoring people who read my grant books and on storyline research and narrative writing for pleasure reading books about natural and social history. It's been a rewarding experience working with publishers like Harbour Publishing and Self-Counsel Press. I've also written a children's non-fiction book on paleontology and two fiction novels. On the education side, English and Anthropology studies at San Francisco State University and a Master of Arts from Royal Roads University gave me a wide range of information. I've won a number of awards independently and with colleagues.
Previous Clients
Discretion and objectivity are key elements in working with clients, especially for tackling projects with layers of information, governance, budgets and presentation. My job is to help you get the job completed–beginning, middle and end.
To date, clients include:
First Nations communities
Museums
A regional international airport
Municipalities
Mid-size companies
A national non-profit corporation
Community resource center
Forest industry association and non-profit institute
Bio-fuel business
Tourism organizations
Regional economic development societies
Areas of Experience
Some of the subject areas successfully funded:
Funding for restoration of heritage buildings (each over 2.5M)
Recycling and open waste management
Seniors Infrastructure
Job Opportunities programmes
Forestry training programmes
Targeted administrative training programmes
Bio-fuel Project
Traveling exhibitions
Wharf restoration
Installation of palaeontological exhibitions
Branding and communications (with graphic artists)
Dryland Forest Restoration
Hawaii Forestry Forums
Development of websites and organization of content (working with web designers)
NSERC programme delivery
Business plans and feasibility studies
Community Infrastructure